Aquarius Top
Click here if you want to save 40% and buy the set for $98.
This top is perfect for the Aquarius woman because she does not follow trends. This is a minimal, yet completely adjustable top for the perfect tan. 
Sky - Pale Blue *shown in photos*
Blush - Light Pink
Milky Way - Cream


returns :
we allow 14 days for a full refund or an exchange 
(without any discounts applied)
please read our

 

return policy.


shipping :

free 4-5 day shipping in u.s.
2-3 day priority is $15
international shipping is $16.50
please see our shipping rates.

One cannot bottle the wind - similarly, it is impossible to pin an Aquarius woman down to a stereotype. She will surpass all expectations and be exactly what you do not expect her to be. She is the ultimate non-conformist. She is quirky, an enigma, unpredictable, and independent. Aquarian women love to travel and cannot stay in one place for too long.
Customer Reviews
11/30/2019
abbey s.
United States
Aquarius set
I love the swimsuit! The adjustable bottoms and top are fantastic! I cannot wait to wear on my trip! For reference, I am 5'11". 165 lbs. 34c/36b usually a 29 in jeans and 10 in a dress. I ordered a L top and L bottom. Both fit great! I adjusted the bottoms to as big as they go and it's great. They don't cut in. I could probably have gotten away with a medium top as well.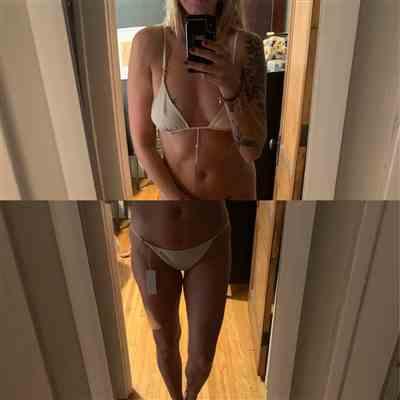 08/26/2019
Anonymous
United States
Aquarius Set
Loveee the aquarius set! Fits every occasion I get to go to whether thats classy or casual. Brings new confidence when people compliment me and ask me where I got them as they are hella cute. I also got the Pisces set which is also hella cute!
07/11/2019
Anonymous
United States
Amazing and Sexy
I am absolutely in love with the Aquarius set! One of my favorite things about it is that while it fits and looks like a string bikini, there are no ties involved - it's all adjustable! The quality it amazing as well. Perhaps my only complaint would be that none of the swimsuits are available in XS. Even on the smallest adjustable setting, the swimsuit was still not 100% snug on me. However, still love overall and will continue to buy in the future!
so cute !
This suit is super cute, trendy and stylish. I really liked the way it fit my body. I'm a small and sometimes I have trouble actually finding a suit that doesn't make me look like a stick figure. This was snug and the high cut bottom gives your bootie a good look for sure. The top is cute w the clasps. Super fun suit!
Dawn of Aquarius!!
I am an Aquarius and this suit fits me and my personality well, and looks really good too!!! So I recommend it, the fit, color and clasps are super cute and it fits true to size. I'm a L and the Large fit well, ***** but pretty full coverage!